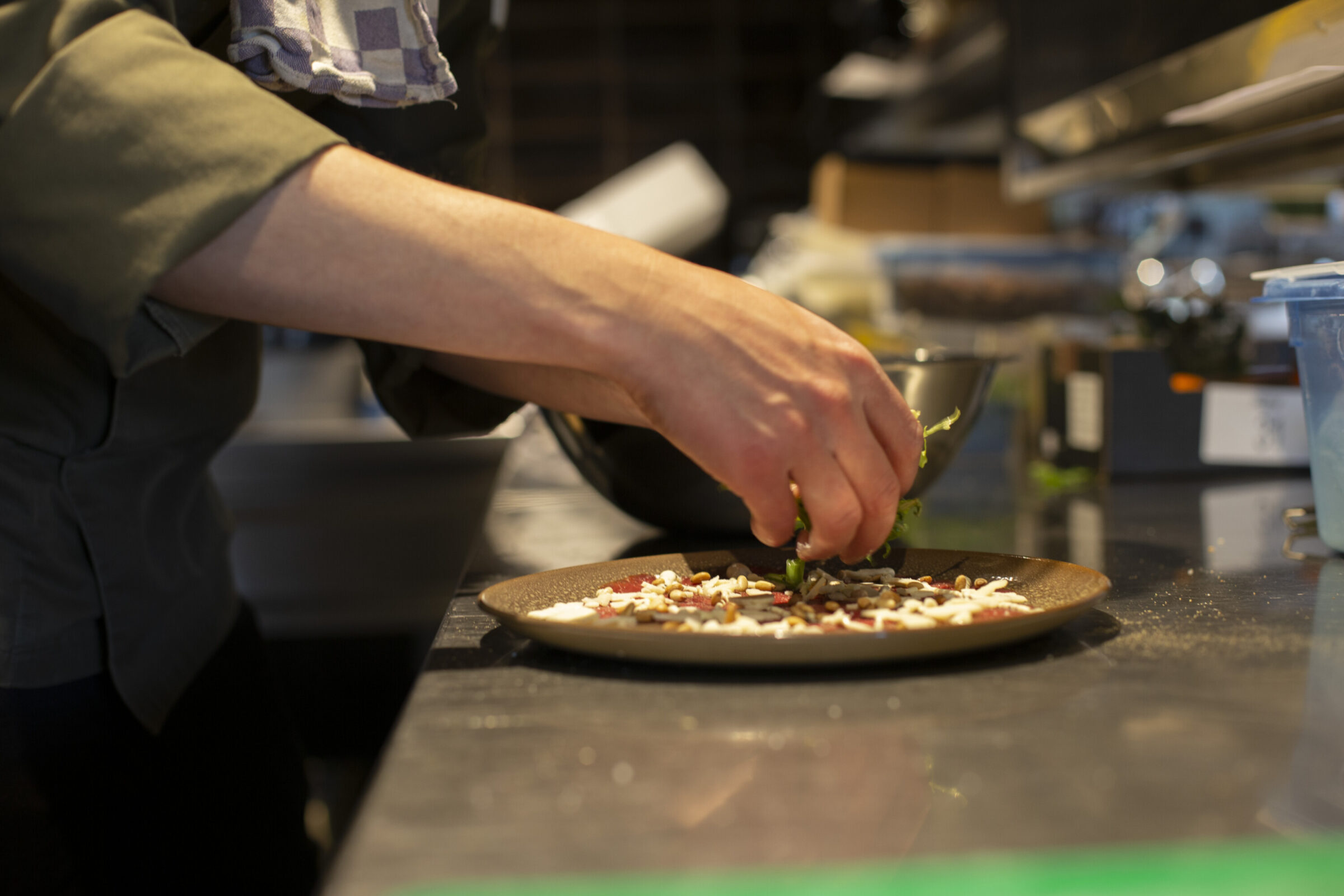 Work at Rosveld
Independent working cook [at 2 locations]
Are you a culinary centipede? Creative, enthusiastic and with a constant eye for quality? At Hotel Rosveld we serve breakfast every day, we take care of our business guests and we serve a 'dish of the day' for our other guests. As an independent cook at Hotel Rosveld, you know that everything stands or falls with the right preparation: mise en place is the magic word here!
You are flexible because you also like to complement the kitchen team of Hotel Nobis in busy times. You work independently and with great pleasure, come up with ideas and are always aware of the latest food trends. You are fully familiar with HACCP and other hygiene rules. Experience is nice but a strong motivation is really more important!
Apply directly!
Working in a vibrant international work environment where no day is the same
Ambitious? Plenty of opportunities and career opportunities within the organization
Nice working atmosphere and regular fun outings and activities
Rosveld
Independent working cook [at 2 locations]
In Nederweert, in a striking location directly on the A2 – the leisure hotspot between Eindhoven and Maastricht – people are working very hard. Hotel Rosveld is an ambitious hotel with 81 and eventually 164 luxurious rooms, a trendy lounge-style lobby and a cozy hotel bar. In short, a place where we receive guests with great pleasure!
Do you also like something new and starting at the beginning? Are you a real team player? Then let us know as soon as possible because the application procedures are in full swing.